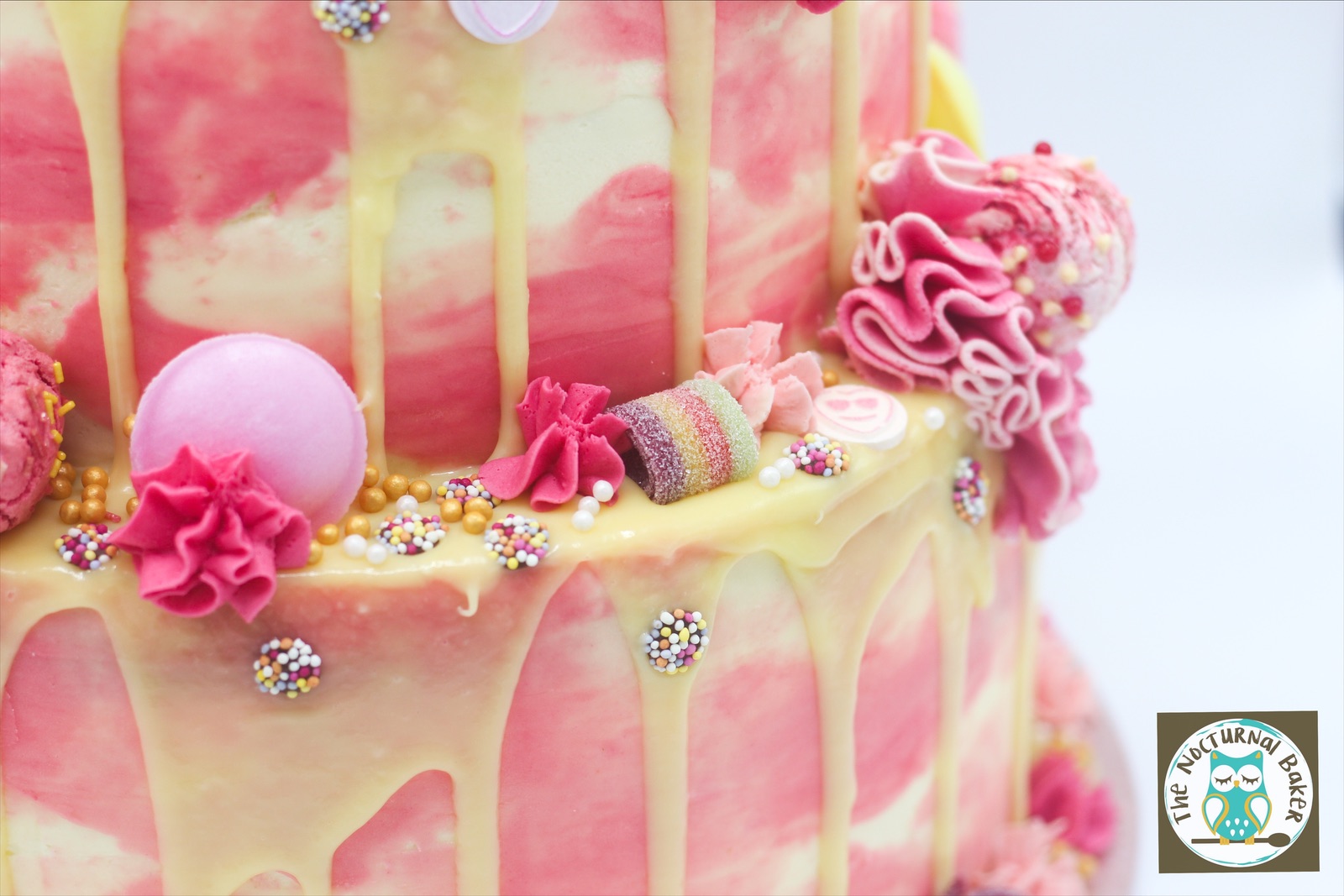 A page of inspiration! Every cake I design, bake and create is bespoke to the dreams and wishes of you, the client.
Use this gallery to help inspire your own celebration cake. I can create novelty cakes, multi-tiered cakes, character toppers, sugar flowers and co-ordinating cupcakes for a variety of special occasions such as birthdays, christenings, anniversaries, weddings, thank you gifts and corporate occasions.
Here at The Nocturnal Baker, it isn't just about what your cake is going to look like - the most important part is the taste!
My standard flavours are 'Very Vanilla' and 'Chocolate Milkshake'.
My premium flavours include: Chocolate & Peanut Butter, Chocolate Orange, Mint Chocolate, Chocolate Cookies & Cream, Chocolate & Strawberry , Chocolate & Cherry, Red Velvet, Rosewater & Blueberry, Citrus, Lemon Curd, Lemon & Lavender, Strawberry Lemonade, Strawberry Milkshake, Raspberry Ripple, Carrot & Orange, Banoffee, Banana & Strawberry Smoothie, Spiced Toffee Apple, Cherry Bakewell, Pina Colada, Coconut & Lime, Sticky Toffee, Gingerbread & Salted Caramel, Vanilla Latte, Hazelnut & Salted Caramel, Hazelnut & Chocolate , Pistachio & Strawberry, Pistachio & Rosewater, Pistachio & White Chocolate